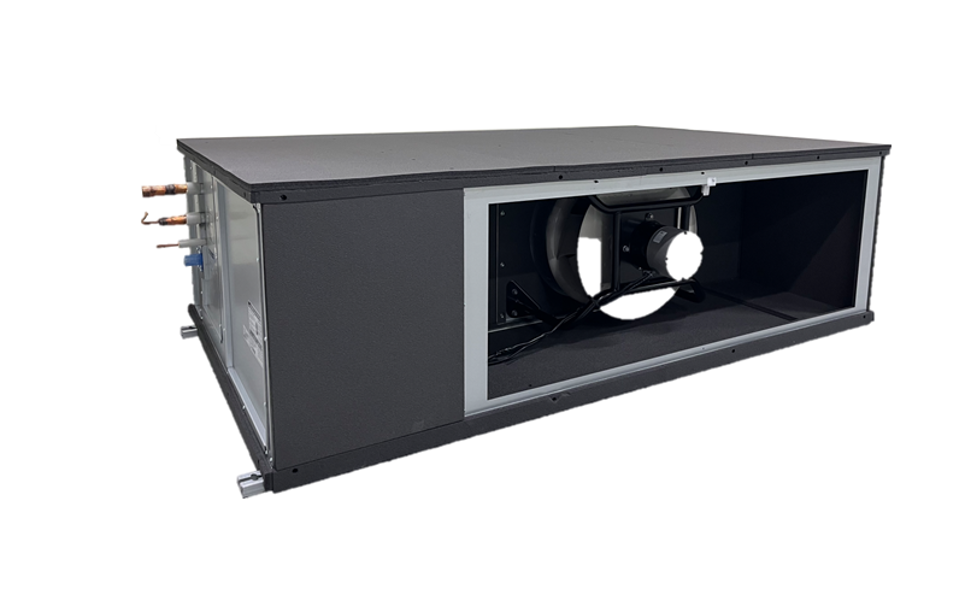 Outside Air Unit (OAU)
The Multi V™ Outside Air Unit (OAU) can be connected with other GEN 4 indoor units and allows 23°F outdoor entering air to operate for heating. It also offers more design flexibility for smaller applications.
Features & Benefits
Available in three capacities 48,76,97 (kBTU)
Operation with LG central controllers ( AC Smart, ACP, BACnet® Gateway, Lonworks® Gateway)
Brushless Digitally Controlled Motor for constant air flow
Multiple aux heater applications
Filter life and power consumption display
Hot start
Self diagnostics
The ACP IV BACnet® Gateway conforms to ANSI/ASHRAE 135, version 1.0.
BACnet® is a registered trademark of ASHRAE.
LonWorks is a trademark of Echelon Corporation?
Models
We offer the following models in this product line. Have a question on which model fits your needs? Get in touch with us.