About Us
Klima NY was founded in 2011 with a primary focus on VRF Equipment sales. Klima NY (Klima) was created out of the desire to help customers navigate through the complexities of VRF systems and provide the support that other vendors were just simply not willing to provide. Unlike other equipment vendors, Klima went to market with only 1 product line; LG Electronics VRF. Often, consulting engineers and contractors become frustrated with the lack of support and knowledge by vendors trying to carry as many products as possible. At Klima, we did not want to be distracted by anything that would undermine our goal of being the market's leading expert on VRF systems.
As years went on, it became clear we also needed to provide some support products that went along with VRF systems. Products like energy recovery ventilators were not widely used but worked well with VRF systems so we carefully began adding products to our offering that made sense.
In 2017 we decided to open a stocking location in Long Island City to better serve the hasty New York City market with equipment and parts available at a moments notice. In addition to a warehouse, we also built a 50-seat training center for LG's VRF systems to provide up to date installation and service training to installation contractors throughout the NY Metro area.
In 2019 the company made a significant transformation in a merger with AES Equipment sales. This merger added new management and growth to the company. This merger also added some of the top selling HVAC product lines in the market to Klima's offering. Shortly thereafter, with the additional leadership and product lines, Klima was soon recruiting some of the market's most talented HVAC professionals to join its growing team.
HVAC controls are often misunderstood and underestimated in their role in HVAC systems of all sizes. High quality HVAC Controls specialists can sometimes be very tough to find. In 2020, Klima was blessed with the opportunity to acquire iCon system Solutions Controls. To be able to deliver high quality equipment and controls together to a customer and ensure proper functionality and longevity is the goal and passion of Klima. Our controls division, Klima Controls can provide turnkey controls systems of nearly any size building with a multitude of controls platforms and protocols.
In 2022, Klima opened a second location in Melville, NY to better serve the Long Island market. The nearly 13,000 square foot space houses our corporate offices, controls group as well as a second LG training lab. This training lab also serves as a showcase for our various Building Management control Systems. Situated right on the Route 110 corridor, this location provides easy access for contractors and engineers alike to attend training classes on everything from equipment installation, service, or controls.
Klima came from humble beginnings with a single product and only a few employees to being the fastest growing manufacturers rep in the New York Metro area with over 50 employees. Klima consistently leads the country in sales volume for nearly every product line we have. Even though our size and capabilities have grown, our goal has never changed; deliver the most value and the best support to our customers.
2011
Klima NY was established to partner with our clients as their HVAC specialists.
2017
Klima NY opened its new warehouse and training center in Long Island City to ensure the fastest lead-times on new installs and limiting downtime for systems needing repair.
2021
Klima NY merged with a leading industry controls company merged to offer our customers a variety of Building Automation solutions.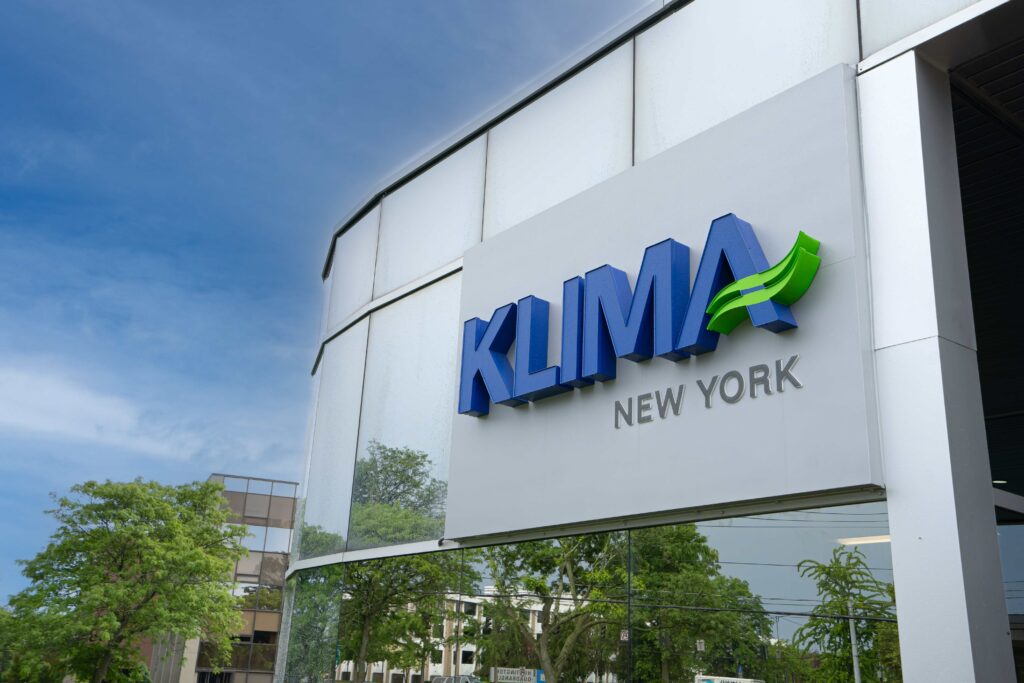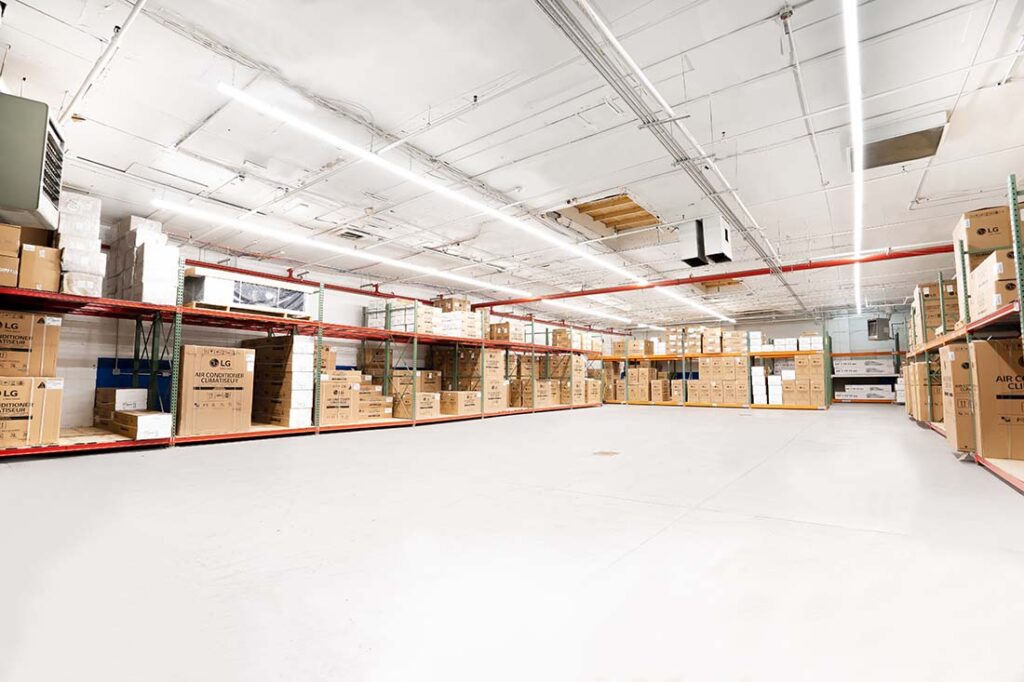 Products
We are the leading provider of Variable Refrigerant Flow, Custom Air Handling Units, Package Rooftop Units and Dedicated Outdoor Air Systems.

Controls
Get in touch with our engineering team to discuss any technical details of a project, and how we can help build a custom solution for you.

Service
Need service on one of our systems? Get in touch with our team to schedule a service.

Parts
Need a replacement part for one of our systems? Get in touch with our team and we can help get you get what you need quickly.