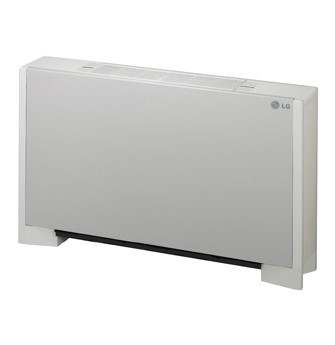 Floor Standing Console without Case
This floor standing indoor unit is a good selection when a ceiling mount or wall mount location is not achievable. These are available in two options; one without case and the other with an off-white case.
Features & Benefits
Auto changeover (Heat Recovery only)
Auto operation
Auto restart
Child lock
Dual thermistor control
Group control
E.S.P. control
Hot start
Self diagnostics
Timer (on/off)
Weekly schedule
Fan speed control
Dual setpoint control
Multiple aux heater applications
Filter life and power consumption display
Models
We offer the following models in this product line. Have a question on which model fits your needs? Get in touch with us.