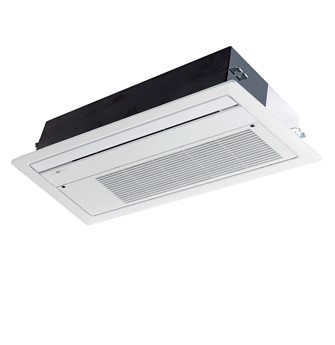 1-Way Cassette
The one way cassette discharges in one direction in places where a one way can save cost. The one way is ceiling mounted and includes its own filter system.
Features & Benefits
Auto changeover (Heat Recovery Only)
Auto operation
Auto restart
Dual thermistor control
Dual setpoint control
Filter life and power consumption display
Multiple aux heater applications
Timer (on/off)
Weekly schedule
Auto direction/swing (up/down)
Fan speed control
Jet cool (fast cooling)
Group control
High ceiling
Hot start
Self diagnostics
Child lock
Models
We offer the following models in this product line. Have a question on which model fits your needs? Get in touch with us.