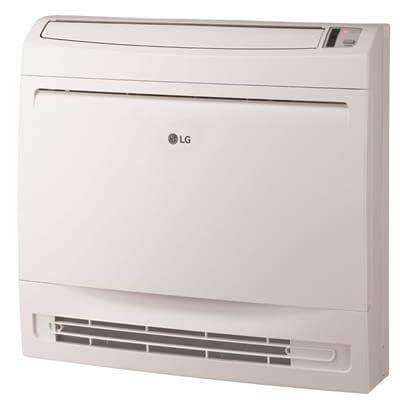 Low Wall Console Multi Zone Duct-free system
Low Wall Console units are available in 9,000, 12,000, and 15,000 Btu/h capacities and are offered in single zone and multi zone configurations.
Features & Benefits
Low Wall Console units are designed for high efficiency, and easy installation. Ideal for variety of residential and light commercial applications, the new Low Wall Console units' capacities range from 9,000 to 12,000 Btu/h for Single Zone and from 9,000 to 15,000 Btu/h for Multi-zone. The Low Wall Console unit is ideal for residential and light commercial applications where a more traditional type of unit is not possible due to room design or space constraints. Ideal space applications for these units include rooms with gabled ceilings or sunrooms. Designed to be installed low on the wall or on the floor, the console unit increases design flexibility while offering high efficiency and easy installation.
Mount low on the wall above or on the floor
Jet Cool / Jet Heat
Compatible with control accessories

Wired Controllers
Dry Contacts
Wi-Fi Module
Aux Heat Relay Kit
Models
We offer the following models in this product line. Have a question on which model fits your needs? Get in touch with us.
Image
Model
pa_system-type
pa_voltage-type
pa_fan-coil-type
pa_finish
Thin Q Built-in
pa_nominal-cooling-capacity
LGRED Heat Technology
Max Pipe Elevation
Pipe Length
Specifications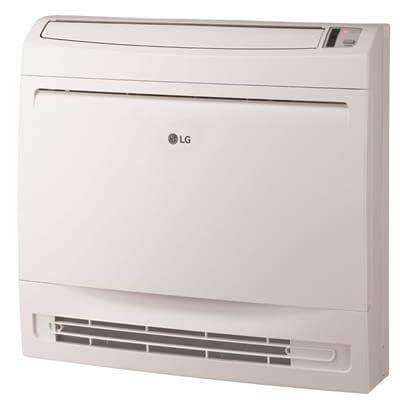 LQ120HV4
multi-zone
208-1
low-wall-mount
white
optional
10-2
no
49
9-8-66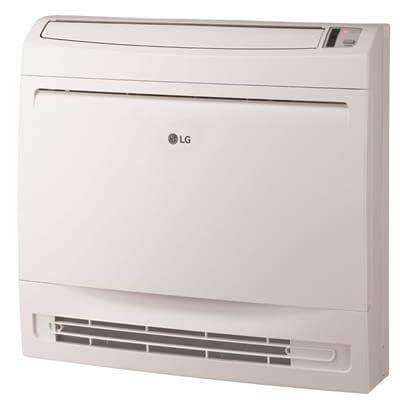 LQ090HV4
multi-zone
208-1
low-wall-mount
white
optional
9
no
49
9-8-66