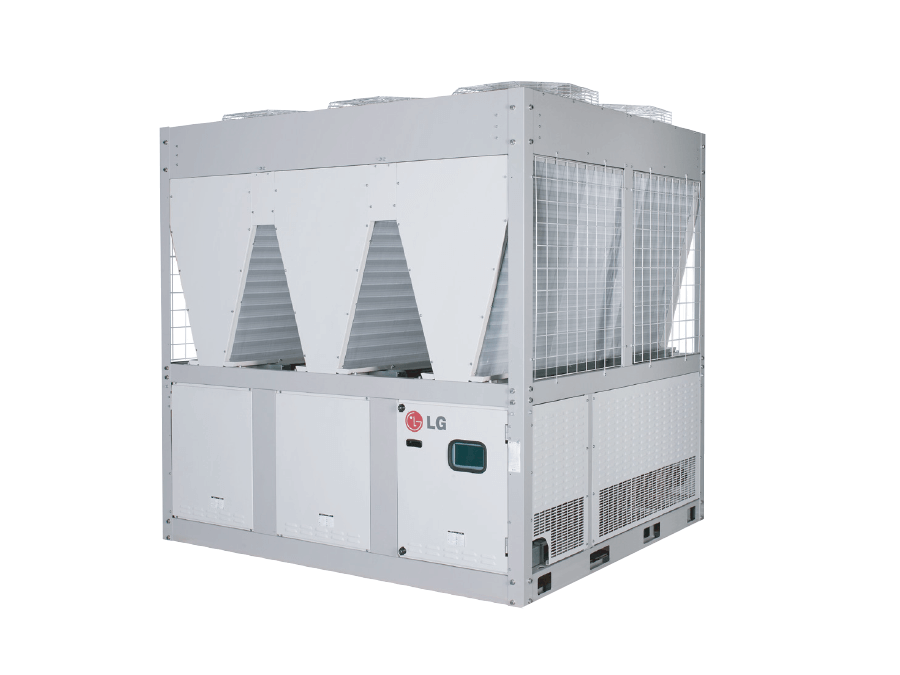 Inverter Scroll HP Chiller
The LG ACHH Series Inverter Scroll Heat Pump Chiller is available in 3 frame sizes. The capacity range is from 17 tons to 60 tons in Cooling and 204 MBH to 716 MBH in Heating.
Features & Benefits
Condenser Coil Coating Rated at 10,000 HRS1
Variable Speed Condenser Fan Motors
Variable Speed Compressors
Cooling Operation from 5 °F to 125 °F
Heating Operating from -22 °F to 95 °F
Cooling Water Side Delta from 4 °F to 20 °F
Heating Water Side Delta from 4 °F to 20 °F
Cooling LWT from 14 °F to 68 °F
Heating LWT from 86 °F to 131 °F
65 SCCR Standard on 460V-3PH2
56 SCCR Standard on 208-230V-3PH2
Rated Sound Pressure at 30' is 51-60 db(A)3
100% Heating Capacity down to 32 °F
120F LWT at 17 °F = 80% of Full Capacity
Models
We offer the following models in this product line. Have a question on which model fits your needs? Get in touch with us.